Black Gate Introducing
An Exciting New Music Festival for Galway.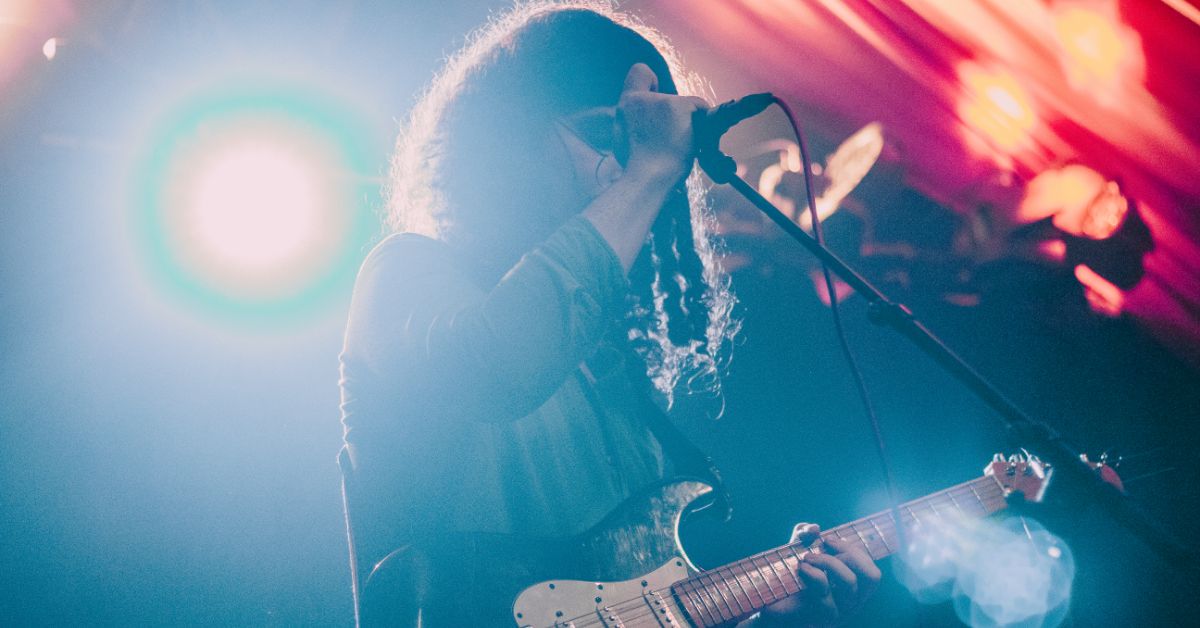 Dates: June 16 - June 19
Introducing... Black Gate Introducing, an exciting new music festival showcasing emerging artists and celebrating original music from Galway.
Black Gate Introducing brings together local music promoters, venues, collectives, record labels and projects to present an exciting new music festival showcasing emerging artists in Galway. Over four days (June 16 - June 19), the festival will feature lineups curated by Not Bad, Free House, A Modern Movement and The Black Gate, as well as a record label showcase with music merch stalls and an all-ages youth music showcase curated by Livefeed.
From the grunge-fueled rock of HAVVK and the energetic post-punk of Punching Peaches to the mellow-indie brilliance of Jossle and Ruth Mac; from groundbreaking singer-songwriters like Rodney Owl and A Lilac Decline to rapper Sebi C and turntable legend Jimmy Penguin, Black Gate Introducing has something for music fans of all tastes and persuasions.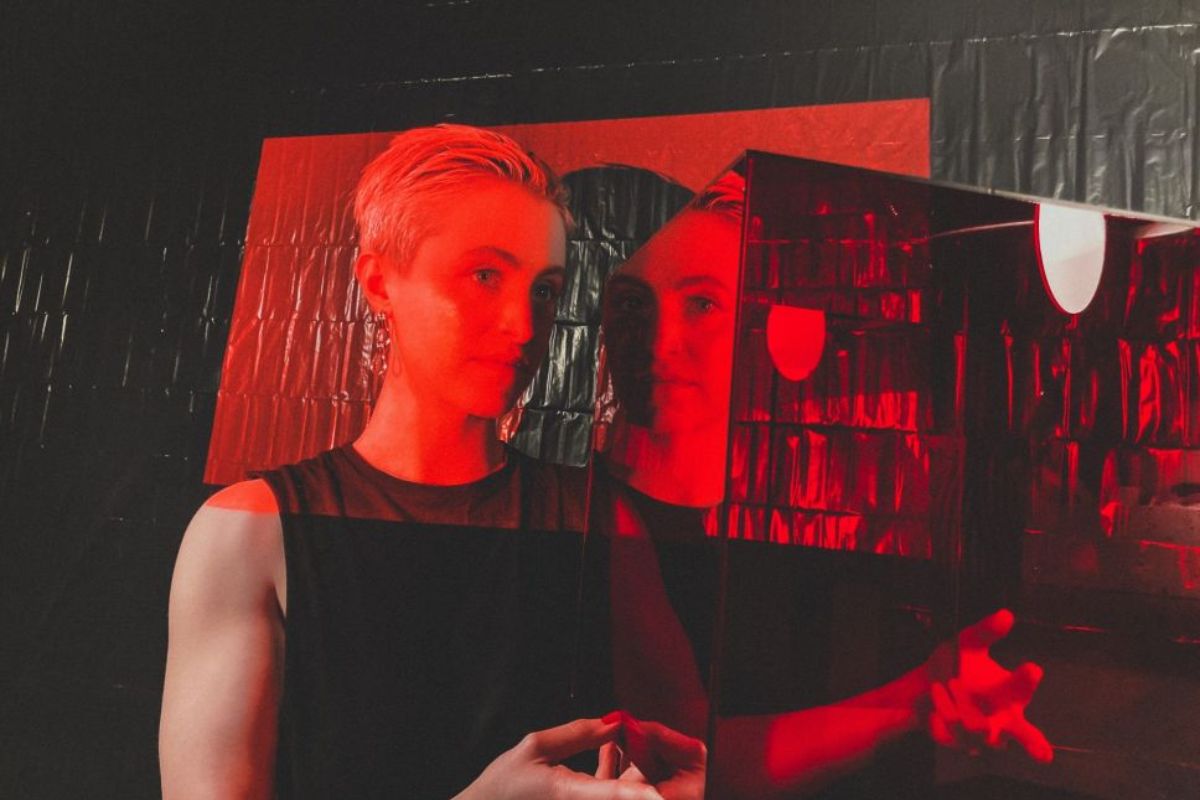 The aim of Black Gate Introducing is to contribute to a new sustainable vision for local music - one that supports emerging talent, celebrates Galway's original music heritage and gives opportunities to the next generation of songwriters, musicians, promoters, designers, photographers and sound engineers.
Four days, seven venues and twenty-five incredible artists - allow us to introduce you to some of the most exciting music coming out of Galway in 2022.
Black Gate Introducing is brought to you by The Black Gate and supported by Galway City Council, Galway Arts Centre and The Department of Tourism, Culture, Arts, Gaeltacht, Sport and Media.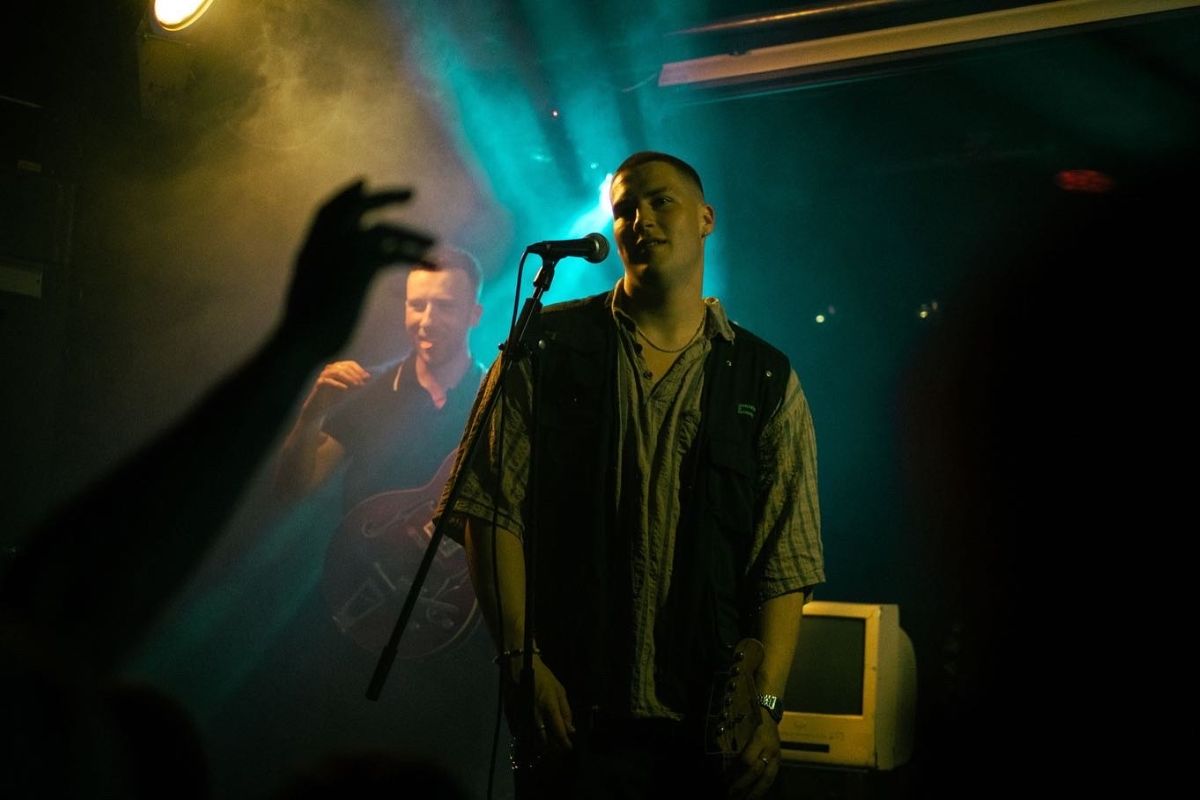 Black Gate Introducing | Schedule
All events are free to attend, though early arrival is recommended to guarantee admission. Read on to discover the full line-up of events over the weekend...
Eclectics: Galway Mechanic's Institute
Enjoy the opening night of the festival in the historic Galway Mechanic's Institute with Brid Kenny & The Noise, Ruth Mac and Steven Sharpe.
June 16
20:00 - 23:30
Eclectics Afters: Róisín Dubh
Late night after-party with rapper Sebi C & turntable legend Jimmy Penguin, downstairs in the Róisín Dubh.
June 16
23:30 - 01:30
Free House: Aras na nGael
Get up close and personal in Aras na nGael with three of Galway's most exciting punk bands - Punching Peaches, Old Bean and Puck.
June 17
20:00 - 23:00
Free House Afters: The Blue Note
Dance into the early hours with a DJ set from Luke Kiid in Galway's chillest late bar, The Blue Note.
June 17
23:30 - 01:30
Record Label Showcase: Galway Arts Centre | Nun's Island Theatre
Catch performances from Siobhan Kelleher, Uisce Jones, Eoin Dolan, Jack Lee, MacDara, Ursidae, A Lilac Decline, Steven Sharpe and New Ceremony while you browse merch from Galway record labels such as Citóg Records, Rusted Rail, Strange Brew, Blowtorch Records, Umbrella Records, Chainbreaker Records and the Black Gate Label. Enjoy delicious street food from Ember and hot coffee from Barista Bus in the gorgeous environs of Nun's Island Theatre.
June 18
13:00 - 18:00
A Modern Movement: The Loft Venue @ Seven Bar
Post-punk, alt-rock and alt-pop make for an epic night in The Loft with Havvk, Jossle and Cat Turner taking the stage. Stick around after the show for a DJ set from Hannah Hession.
June 18
21:00 - 02:00
Livefeed: Galway Arts Centre | Nun's Island Theatre
The next generation of songwriters and musicians are already nailing it - call down to see why there's such a buzz about original music in Galway with an open mic and headline performances from Sarah Brookfield and Stevie Healy. Presented by Music Generation Galway City.
June 19
16:00 - 18:00

Black Gate Presents: Club De Burgos
Finish the weekend with acoustic sets from Rodney Owl, Oh Boland and Amelian in the stunning underground cavern that is Club De Burgos
June 19
20:00 - 23:00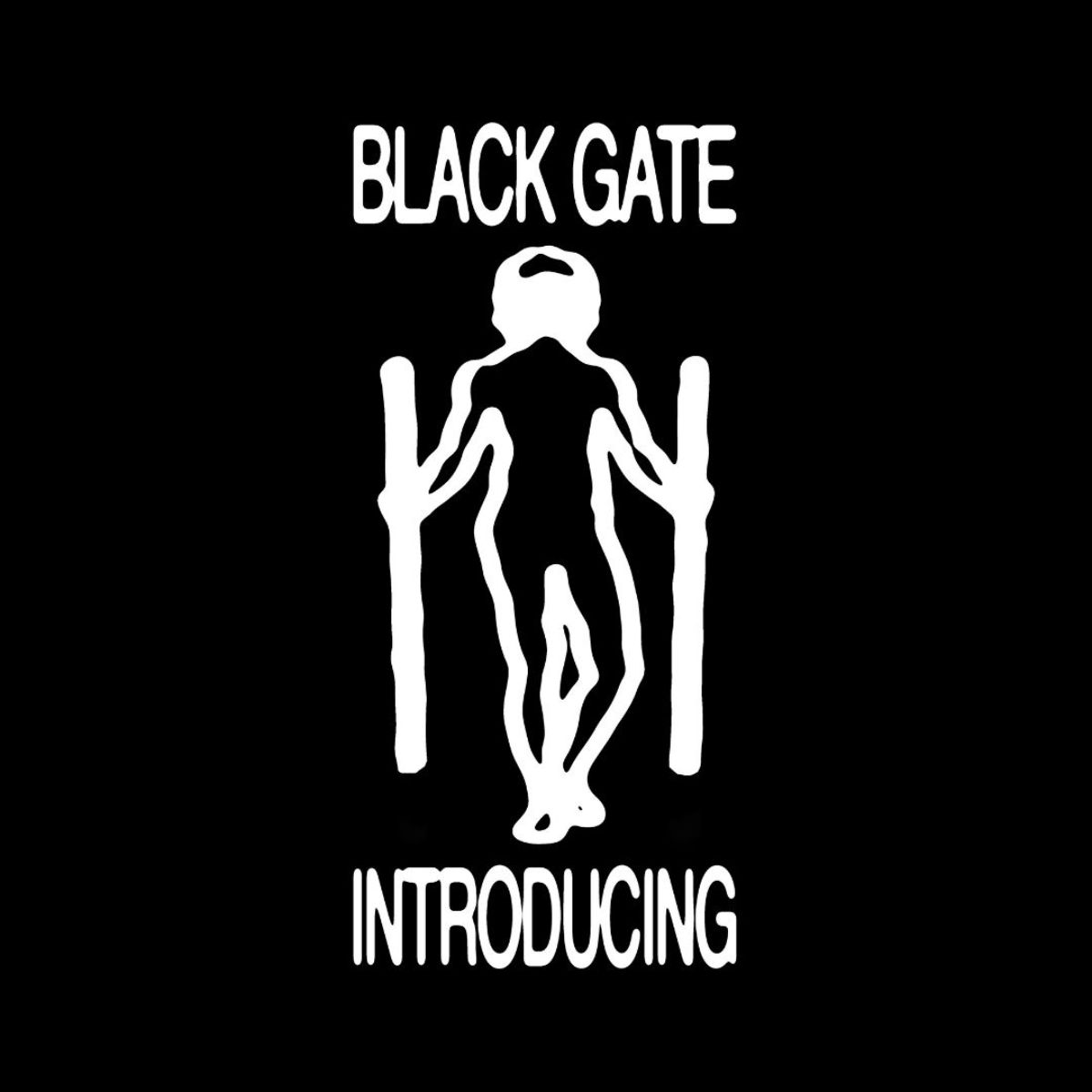 About The Black Gate
"No institution in Galway has provided local musicians with as many platforms and opportunities in recent years as The Black Gate" - Connacht Tribune, January 2022.
Established in 2017, The Black Gate is a renowned music venue and cultural hub in the heart of Galway city. It is also a recording studio, record label and multimedia production company with a slate of film, television and podcast projects in development. In 2021 Black Gate Productions launched its flagship music television series on TG4, CUMASC: Seisiúin sa Black Gate, featuring stunning collaborations between internationally renowned musicians, established Irish acts and some of the finest emerging artists in the country.
Currently in the process of relocating to a new home for music and culture in the city centre, The Black Gate has continued its unwavering support for local music through the creation of beautiful concert films such as The Booley Sessions, ongoing gigs in venues like The Mick Lally Theatre and Galway Mechanics Institute and, now, Black Gate Introducing, an innovative new festival which supports emerging songwriters, musicians, promoters, designers, photographers and sound engineers.
Find The Black Gate Online via their website www.blackgate.ie, Facebook, Instagram, Twitter, YouTube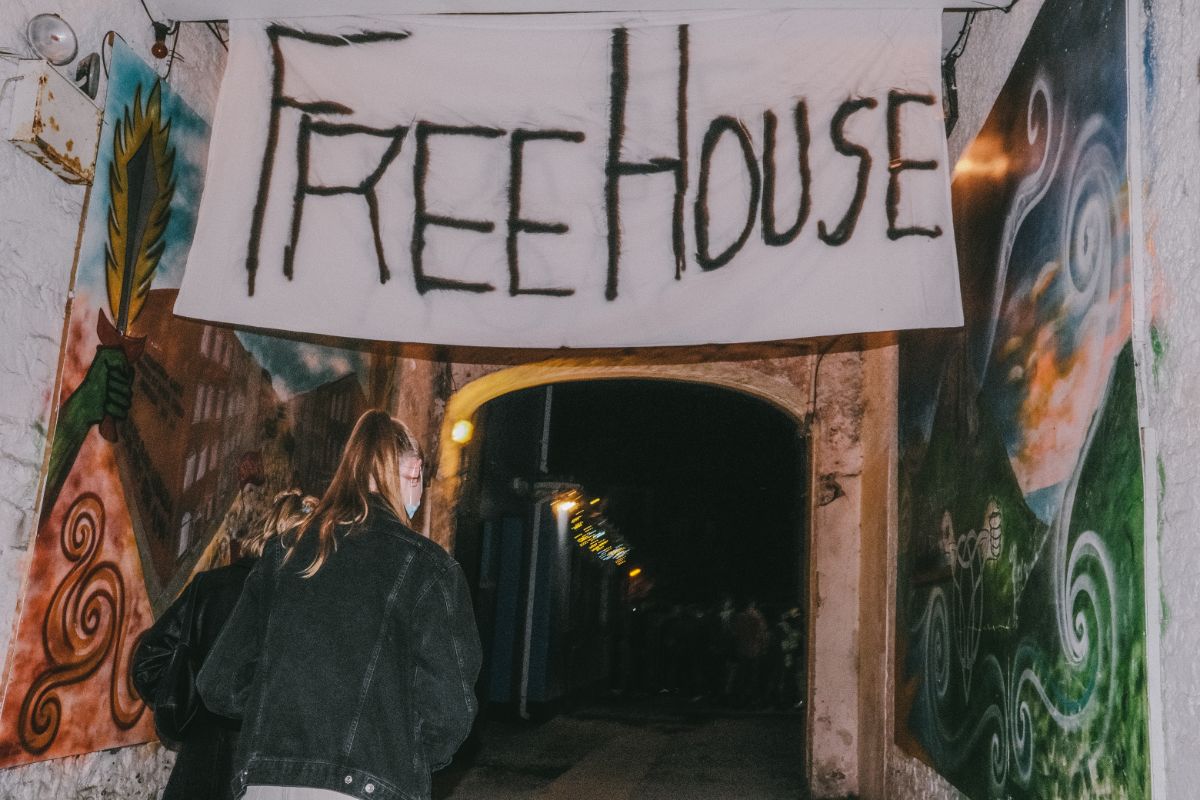 Black Gate Introducing | Partners
Not Bad
Not Bad aims to promote original music from the western edge of Ireland and develop new ways of supporting a sustainable culture of independent music making in the region. Events produced by Not Bad include weekly showcase Eclectics and Going Coastal, a festival aimed at connecting artists, promoters and audiences on the west coast.
A Modern Movement
AMM is a once-a-month club night dedicated to bringing a diverse selection of the best of the country's alternative music scene to Galway, mixing new and unknown bands with some of the best known touring bands in Ireland today.
Free House
Free House is a frequently sporadic DIY music night in Aras na nGael that runs entirely on donations. They showcase some of the best indie, punk, electronic and experimental music from around Ireland as well as some of the best up and coming Galway artists.
Livefeed
Livefeed is a youth music project which provides new opportunities for young people to perform and enjoy live music and empowers participants to pursue interests in songwriting, performance, audio production, sound engineering and music photography through workshops, mentorship and hands-on experience at events.
Music Generation Galway City
Music Generation Galway City is part of Music Generation, Ireland's National Music Education Programme which transforms the lives of children and young people through access to high-quality, subsidised performance music education.
An Áit Eile
AÁE is a social cooperative with objects of promoting Community Benefit, Mental Health, the Arts and Ecological Regeneration.